Welcome to PanzerTractors.com!
Our Mission:

To encourage the preservation and restoration of Panzer Tractors.
To share information and provide sources for replacement parts.

Let us know if you have any suggestions or have something to contribute!

Main Contact: info@panzertractors.com


Please include the word 'Panzer' in the subject line to ensure your message gets past the spam filter. Thanks!


Site last updated: 9/21/2014


A New Store In Town!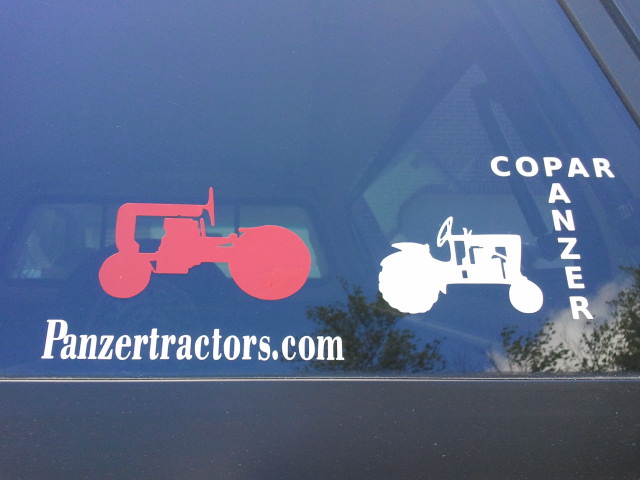 I'm working on a store front in order to start selling small items that are Panzer related. The intention is to use a portion of the proceeds to further enhance the offerings on this site (history, free downloads, etc.)
I'm starting by creating vinyl window stickers in various shapes and content. Check out the Panzer Store link above or click on the picture to go shopping now!

Update 7/24/13: You can now use most major credit cards and check out using PayPal! Thank you for your business!







New Web Site Funding!


We recently came across a small amount of money that will be used to enable us to continue this site using SiteRightNow!

When I began as webmaster for Bill's Panzer Page back in 1996, I had no idea it would still be going strong all these years later. Over that time, I've made connections with people all around the US, Canada, UK, Argentina, New Zealand and South Africa.

It is my intent to provide future generations with history regarding these tractors, as they will certainly outlast everyone reading this.

Panzers do attract the nicest people...

-Bill Janitor




More Panzer Decals!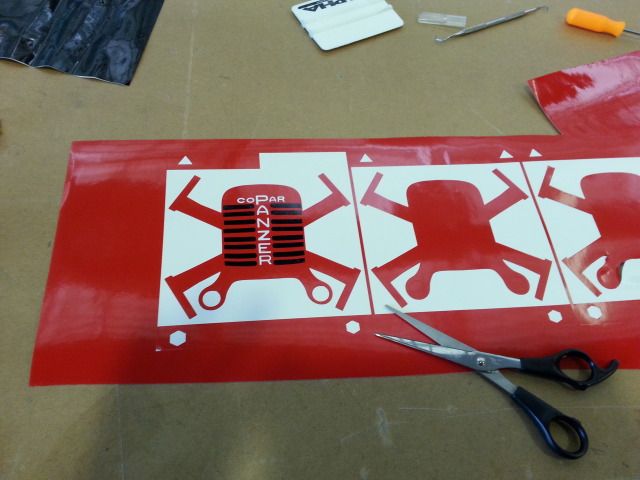 I've added 3 new tri-color vinyl decals to the Panzer Store! They are 3 decals in one, so I had to increase the price over the single color outlines.

The 'Jolly Panzer' logo at the top of the screen was my original intention, but someone pointed out that it may look like a swastika. That was never my intention - I just wanted an interesting logo. One that looked like a skull and cross bones (Jolly Roger) was what I came up with. I'm not sure if I'll produce any more like it, so attached is a picture of what the tri-color decals look like.

2/26/14




Laser ready!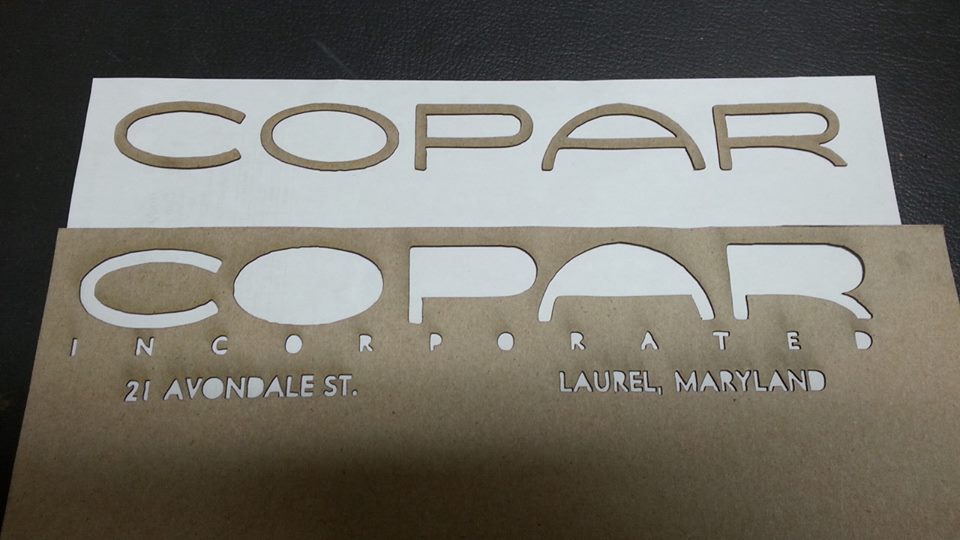 I just gained access to an Epilog laser at Techshop, and started making some logos. I can cut these out in vinyl or other soft materials. I'll eventually be able to cut them out in anything on a water jet! Any interest?




New Panzer Pulling Video and Restoration Tips!
I finally uploaded a video showing the results of my T102 pulling tractor's chassis rebuild this summer. I documented all of the steps in pictures and video, and am working on that now. By request, I put together a mini video showing how to measure the rear end ratio and make a leak-free rear end gasket. The direct links are on the renamed section of this site - Restoration and Performance. The general youtube channel is www.youtube.com/panzerclub.
Enjoy and Merry Christmas!
-Bill

12/24/2012




Manual Uploads!


I started to upload scanned manuals, fliers and other information to the Manuals&Downloads section. Feel free to distribute them to others, but please do so FREELY!
I also have rearranged the site for (hopefully) better readability. I'll continue to make changes over the next few months.
-Bill
9/23/2012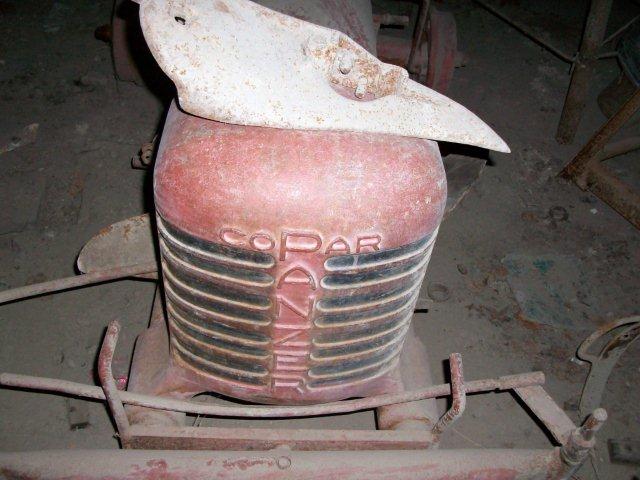 Found! T205 Copar Panzer in Argentina


I received an email recently from George Amido from Buenos Aires, Argentina. He sent me some pictures of what appears to be a 1957 T205 Copar Panzer.

George indicated he wanted to sell it, but I'm more interested in the history of how it got to Argentina. I read that there were Panzers shipped to South America prior to 1960, but this is the first time I've received confirmation that one still exists.

If you are a member of the Vintage Garden Tractor Club Of America, you'll know there were other tractors like the "Self Helper" tractor that was shipped to S.A. and Africa as part of missions to help the local people. The word was that when they broke down, they were left where they were because few parts existed in the areas intended to be helped. Oxen and other animals are more reliable for the tasks the tractors were intended for.

If you are interested in purchasing the tractor or want to contact George, he would like to hear from you at jorgeamido@hotmail.com.

I would also be interested in how much it would cost to ship 500 pounds worth of metal back from Argentina...

August 9, 2012





Another Panzer in Argentina!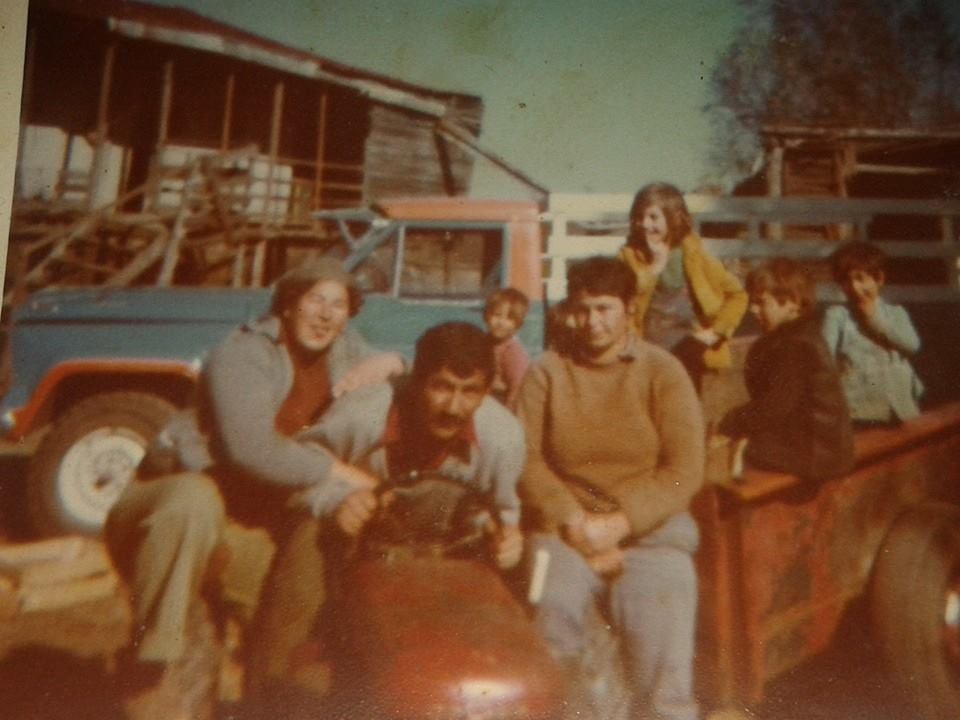 Jorge Ariel sent me some pictures of his T120 that has been in his family since the early 1970's. Read his story in the Panzer Stories section of this site!

12/21/2013




Find us on Facebook!!!
I just added a fan page and a profile. Try PanzerTractors.com or Panzer Tractor in your search.
Press "Like" below and share the link for PanzerTractors.com!
PanzerTractors.com
Promote Your Page Too




Have questions? Need quick answers? Join the Panzergardentractors group!


Paul Renner runs the Yahoo group from Florida, and you can interact with other Panzer owners. If you're looking for new ideas or want to share your project with others, this is the place!

Preview the group by going to http://groups.yahoo.com/group/panzergardentractors/

Click on the link below to join the Panzergardentractors group at Yahoo.


alt="Click here to join panzergardentractors">
Click to join panzergardentractors



5/13/07




Can't get enough garden tractors, eh?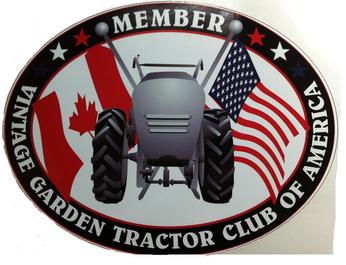 The new web site for the Vintage Garden Tractor Club of America is back up and running! Jim Cunzenheim does a great job of running the club, but nobody has taught him how to use a computer yet. The new site, thanks to Daryel Shaffer, looks great - check it out!
---
| Return Home | Model ID / Panzer History | Panzer Store | FAQ Page | Panzer Stories | Restoration and Performance | Panzer Pictures | Manuals & Downloads | Panzer Part Sources | Club Links | Event Calendar | Panzer Blog | Donations Accepted | Contact Us |